Meet Larissa and Trevor (who were married July 18, 2010). They are a creative duo - both professionally and personally - that own
Ambient Studios
. Based in Toronto, Ontario Canada they photograph weddings together locally and on location.
So, when two creative people, who photograph weddings, get married you probably already know that something unique will be happening...and you're right! I stumbled upon their wedding invitation and I was totally taken with their creativity!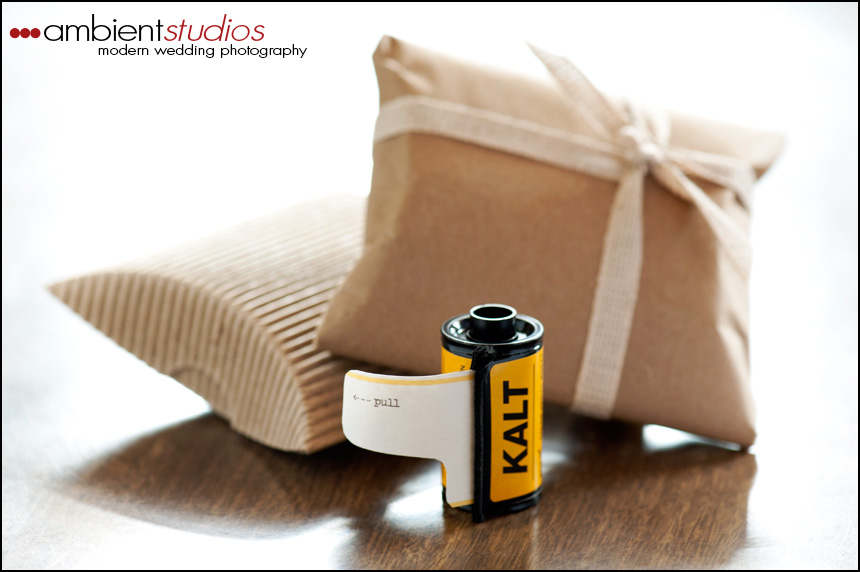 Not only are these completely unique, they are earth friendly! Sent in recycled brown paper envelopes, wrapped in recycled brown paper. The canisters themselves could also be made using recycled canisters however, Larissa used re-useable canisters which are specifically made for photographers who shoot with film and load their own 35mm bulk film.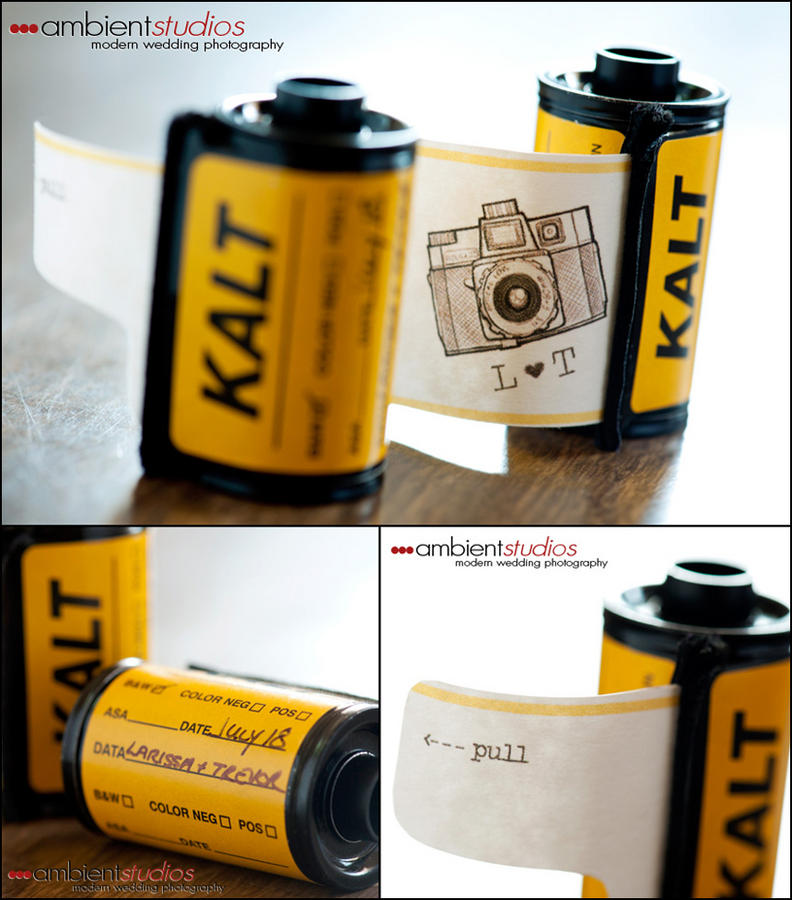 A few little details written on the outside give guests a hint of what's inside....and then the little teaser "pull"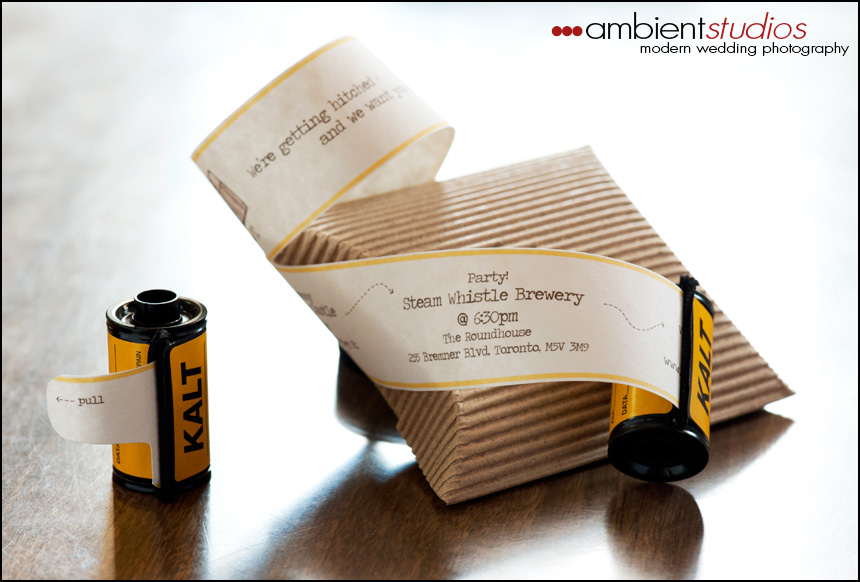 Pull the tab and you get all the information about the wedding!
Completely amazing and unique, right?! I love them. There are always things out there that can ignite a spark in your own creativity and how you can make your wedding unique to you as a couple. Larissa and Trevor proved that! Amazing job guys! This is just the tip of the iceberg! Imagine them photographing your wedding! You will get the same inspiration and creativity in their work! Pretty cool, huh? But, if you love them and want to book them....
you will have to wait
! Currently, they are both traveling for a year....taking photographs in places most of us only dream about! You can check out their blog and keep up to date with them
here
!